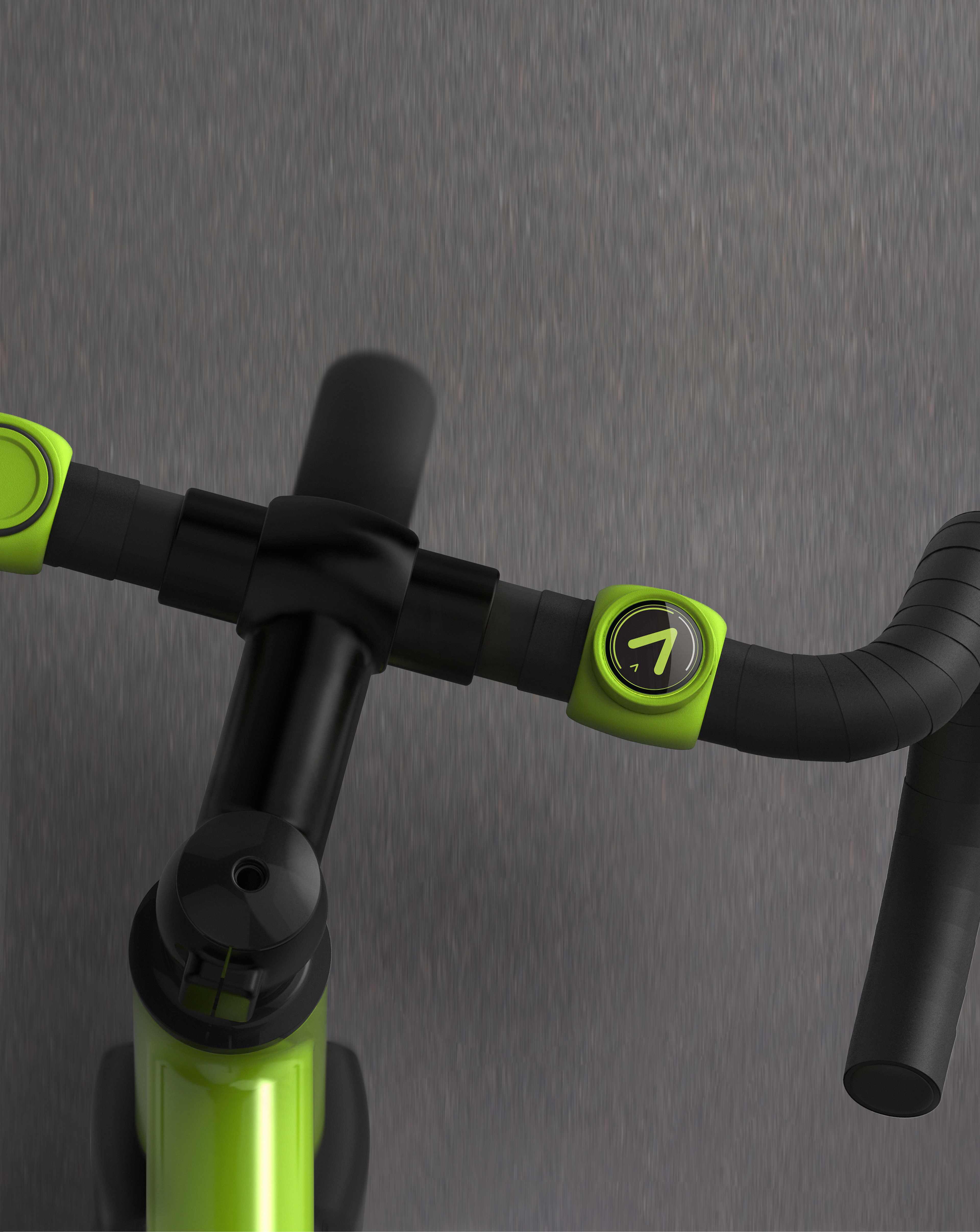 Vibration bicycle navigation
2018
-
Refurbish 2019
Designed by Minwoo Kim

Project type: Personal project

Nowadays, people use their bicycles as a method of transportation. While riding their bike, using smartphone or bicycle navigation device for finding direction. These products only can deliver visual information by the screen. However, according to research, most of bicycle accidents occur because people don't keep their eyes forward while riding. Riders cannot secure a clear sight while looking at the screen, which leads to accidents. VAVI is innovative bike navigation that is designed to compensate for the defect, which existing navigation products have, provides information about the direction using vibration to users.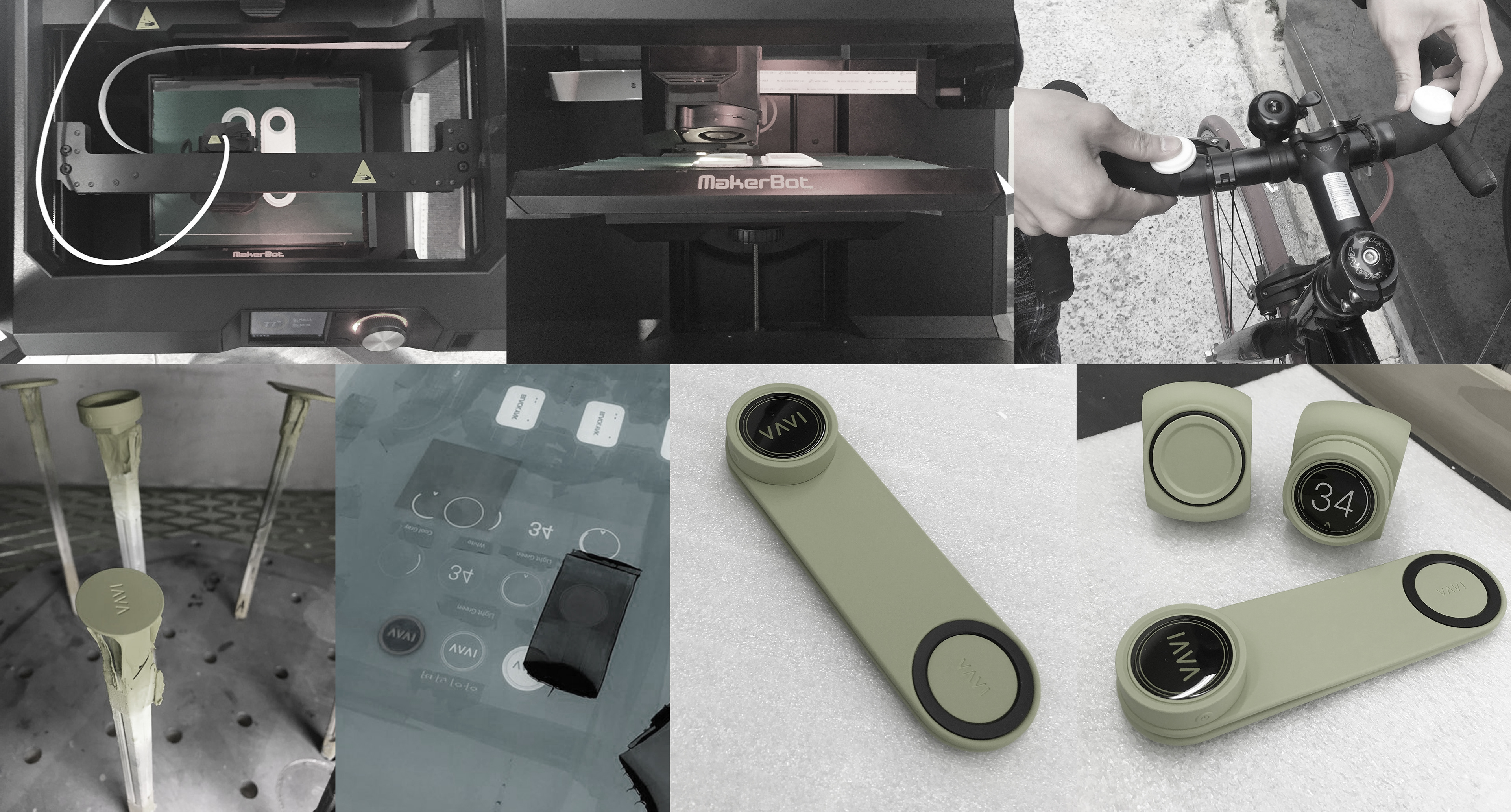 The form factor of VAVI is inspired by bicycle parts and compass. It can make more harmony with the bike when VAVI is put on the handlebar. Silicon bands and cover protect VAVI from impact, scratches, dust and water.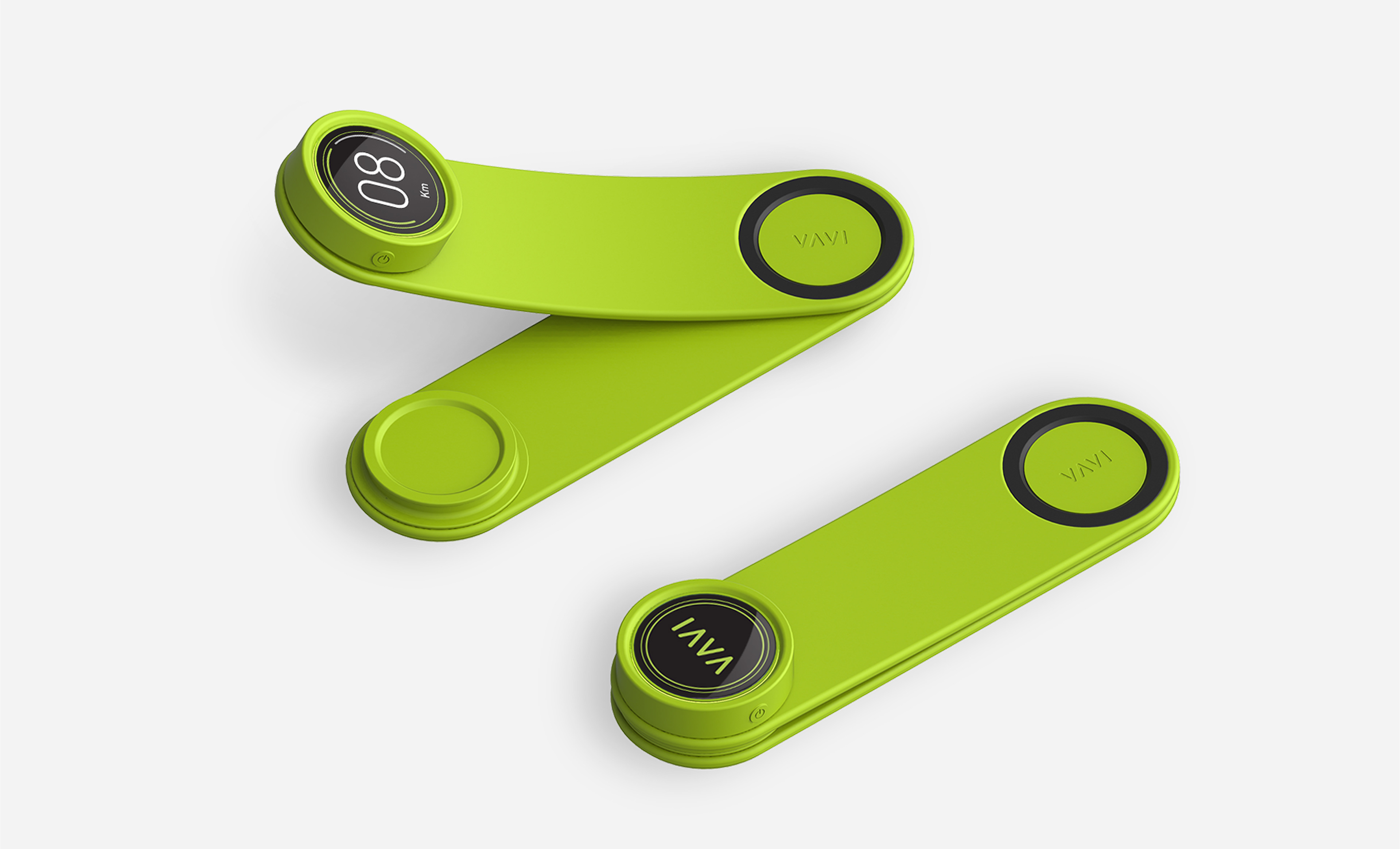 VAVI's elastic silicon bands is separable. The user can set the destination to use their smartphone, separate VAVI into two, and fix them on the handlebar before the start journey. Each device will deliver the direction info to the user. The right side device provides visual information, as well. When the user finished the trip, they can hang VAVI on a bag or keychain for easy to carry.