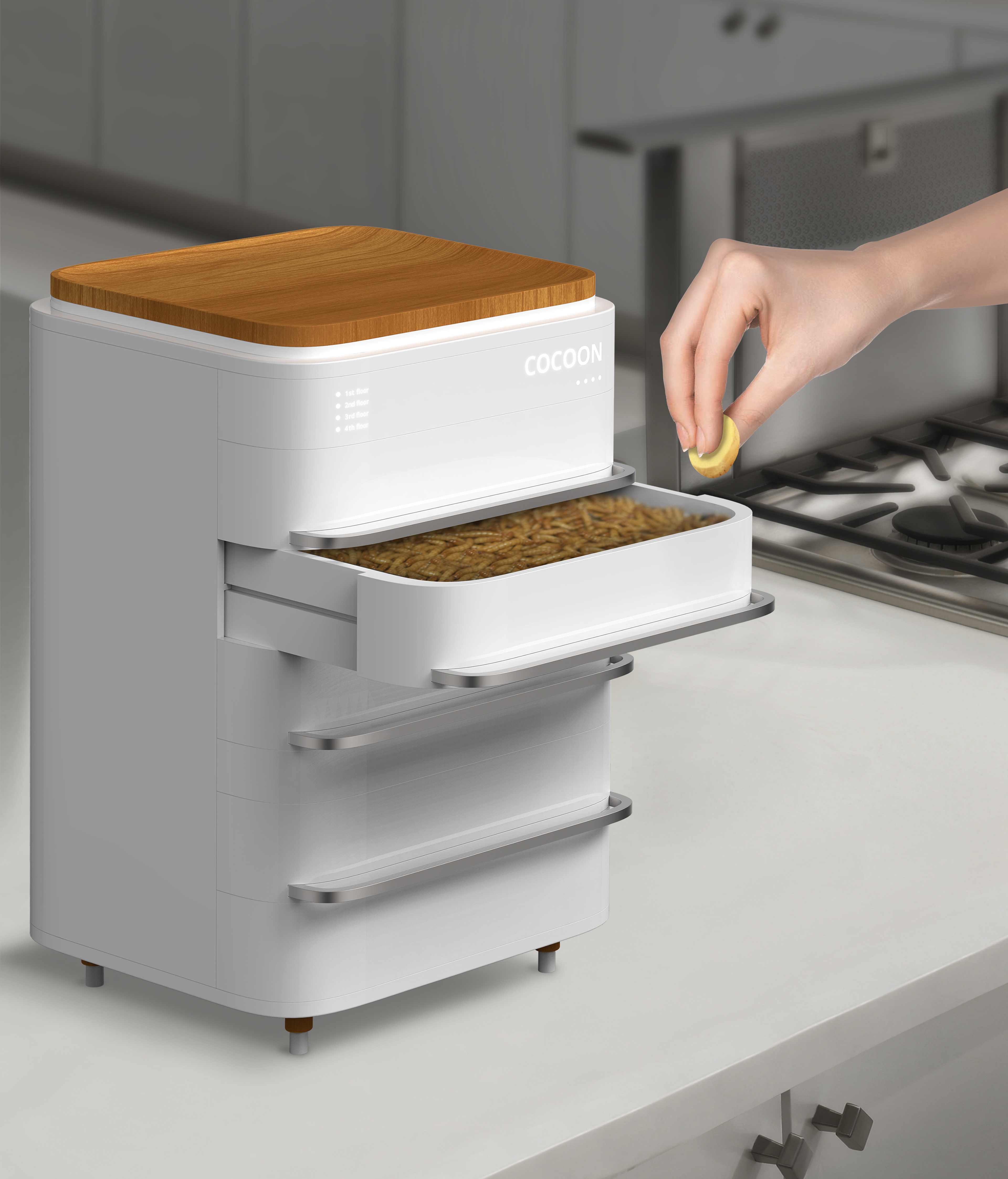 Mealworm House Farm
2018
-
Refurbish 2019
Designed by Minwoo Kim
Project type: Personal project

Mealworm is in the spotlight as future food. Mealworm contains not only various nutrients such as protein but also easily breedable. They are needed less land area and food resources, have a shorter breeding period than other livestock. Eating mealworms can reduce pollution and contribute to food shortage in the future.
According to the UN report, nowadays, the greenhouse gas emission rate in the livestock industry has 18% of all emission rates. This figure is higher than the greenhouse gas emission rate from transportation all over the world. Moreover, it affects water and soil pollution. UN added world population will be expected to reach 9.7 billion by 2050. However, due to we bring all food resources from the earth, the polluted planet by the livestock industry will be difficult to produce food for many people. As a result, human beings will suffer from food shortages.

The form factor of Cocoon, inspired by the shape, material, and patterns of a tree because mealworms live in the log.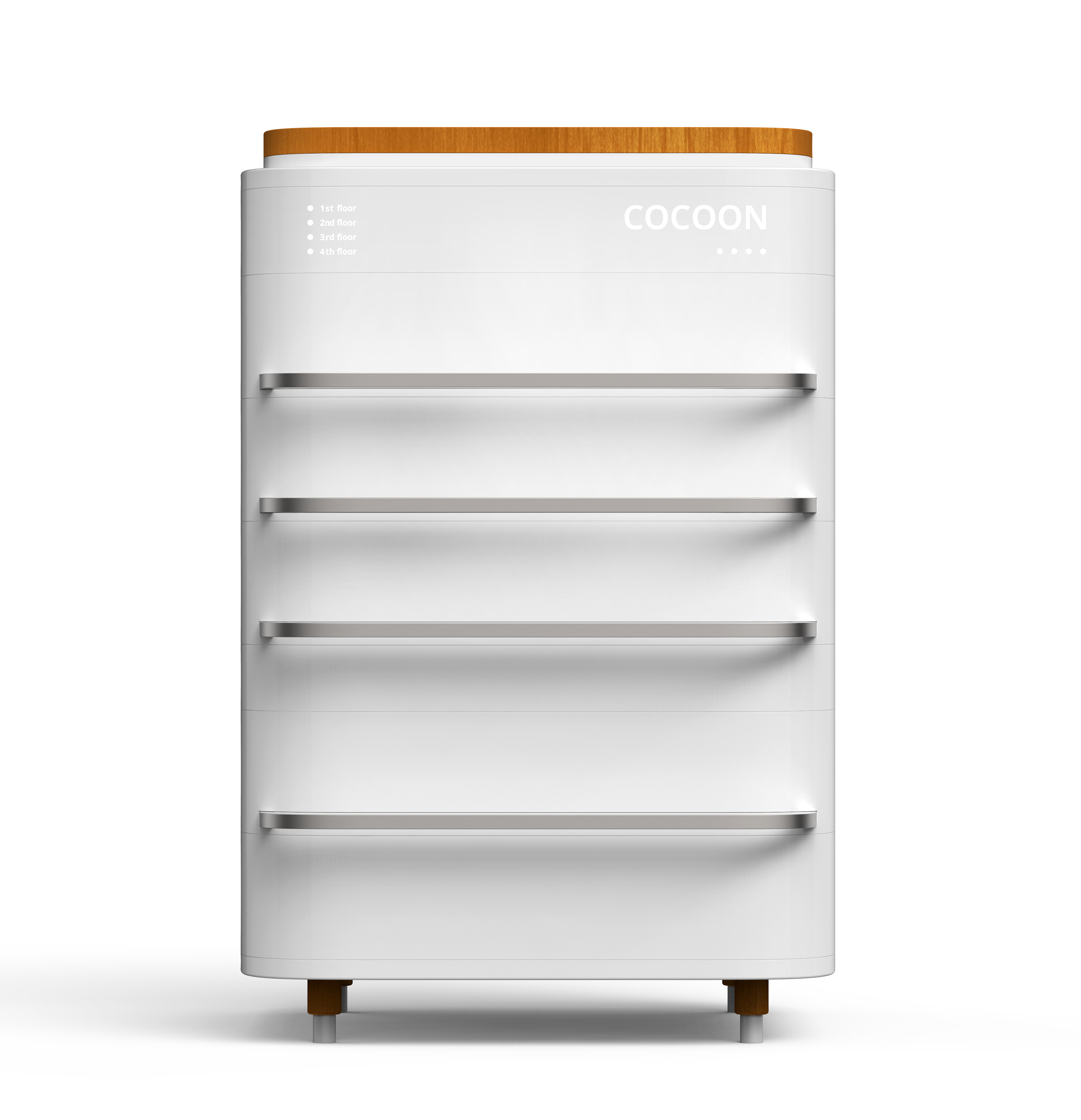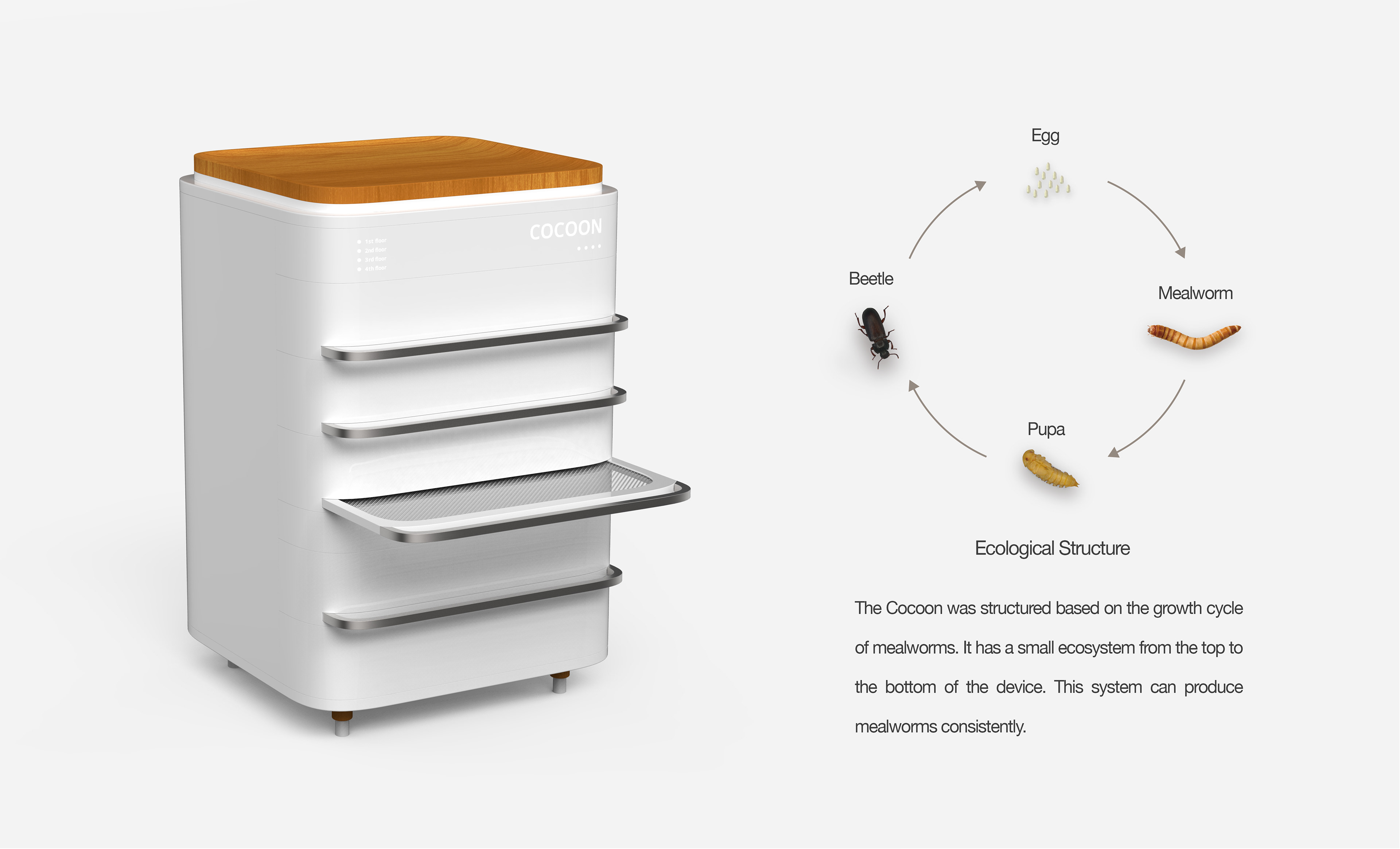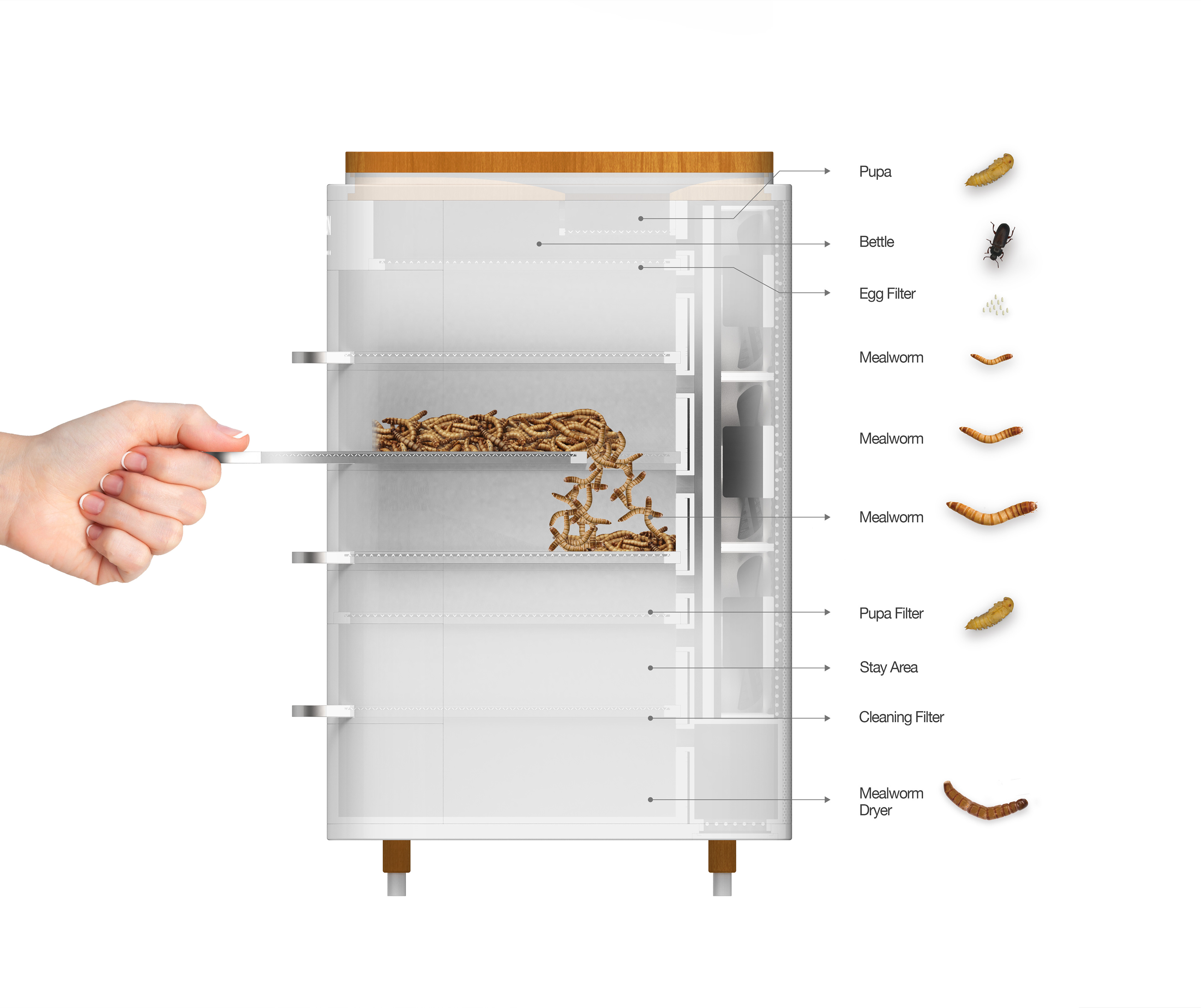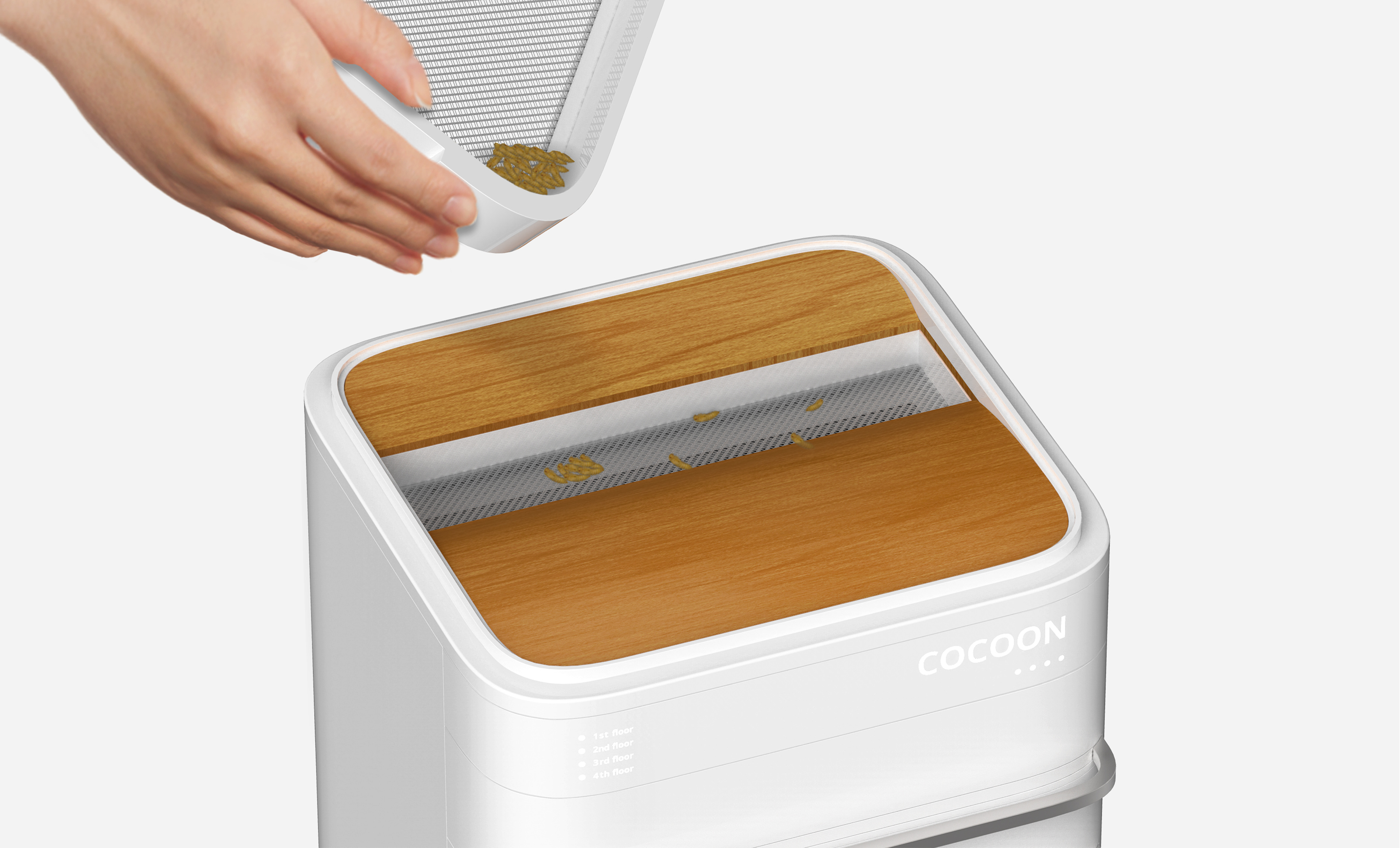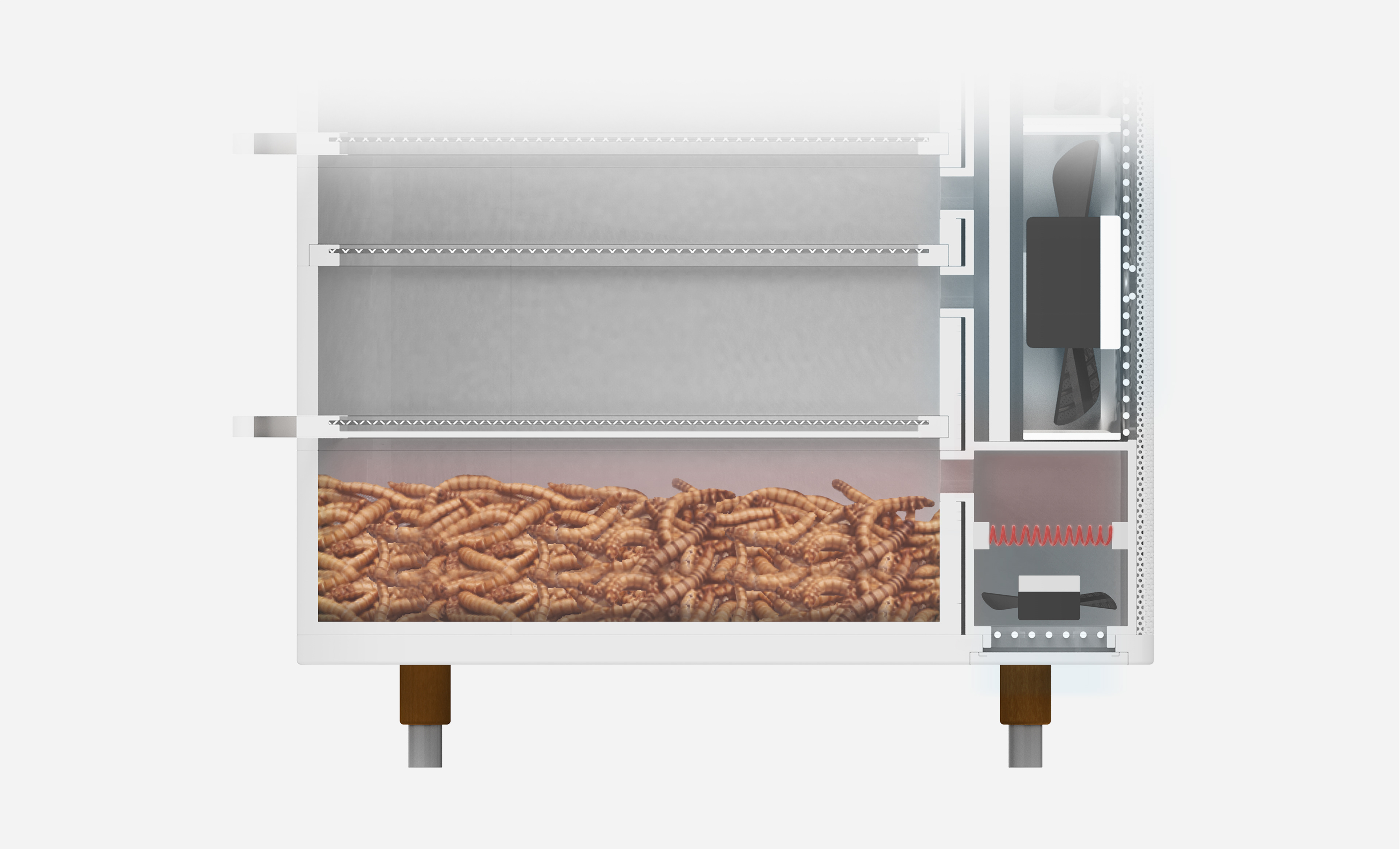 When pupas fill the pupa filter, put pupas into the top part of the device. When they hatch, they will move through small holes to the beetle area by themselves for spawning eggs. Fully grown mealworms are going to be dried at the bottom part of the device. Users can eat it when this process gets completed. Also, airhole consistently provide Mealworms fresh air and helps to control humidity and temperature.