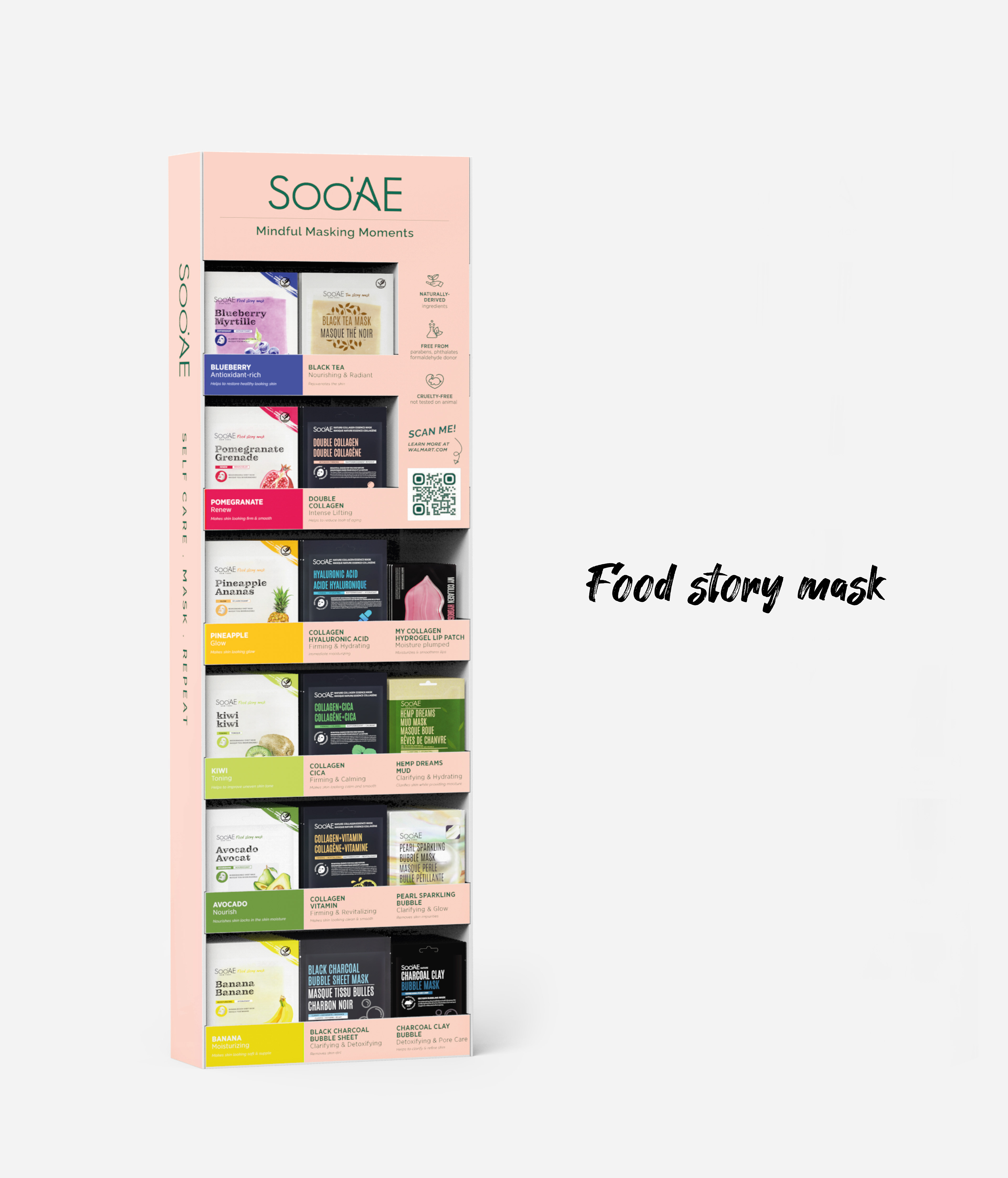 Food Story: walmart Display
Display Design Project
-
2020
Designed by Minwoo Kim
Client: DKCOS - Soo'AE & Walmart
Project type: Full-time
Designer
Research / Concept Building / Planning / Graphic Design / 3D Modeling & Rendering
In November 2020, DKCOS launched the Soo'AE Foodstory mask pack collection in Walmart. As a result, I was in charge of designing Sidekick display to display Foodstory collection and other mask pack products previously supplied to Walmart. I ran 3D modeling & rendering of the Sidekick and iconic graphic design for the display. Designer Yoora Kim modified design drafts to the proper production process.

Foodstory Masks, which use fruits as ingredients, have the colors of each fruit shown in the package. To emphasize this features, color blocking design was also used on display to divide sections of each mask and make the products
more noticeable.
The display size is 14 x 48 x 5 (inch). Display size gets a reference to the Sidekick Display Design Guide provided by Walmart. Using hardboard as a material, which is used for the box, increases productivity and reduces cost.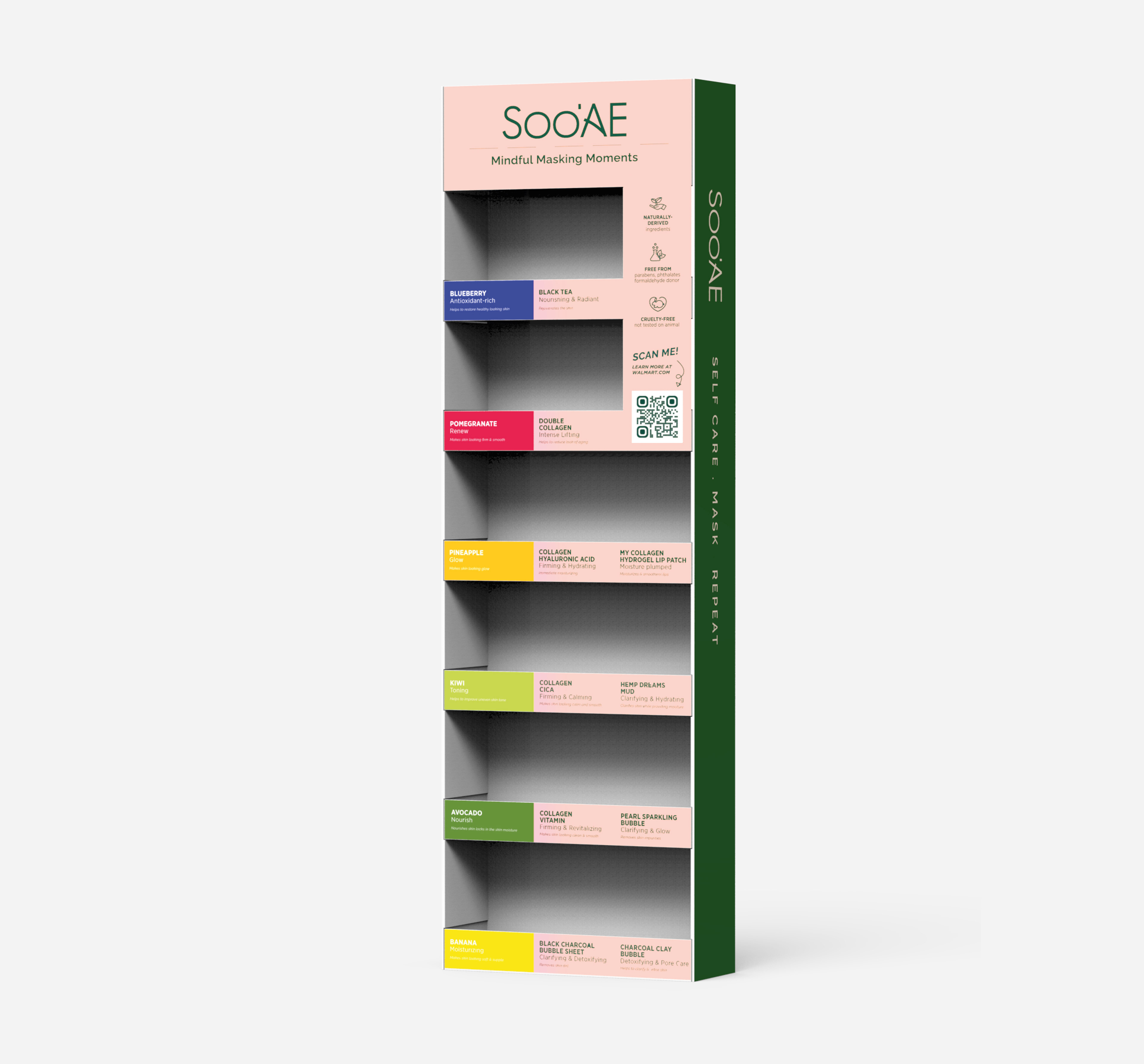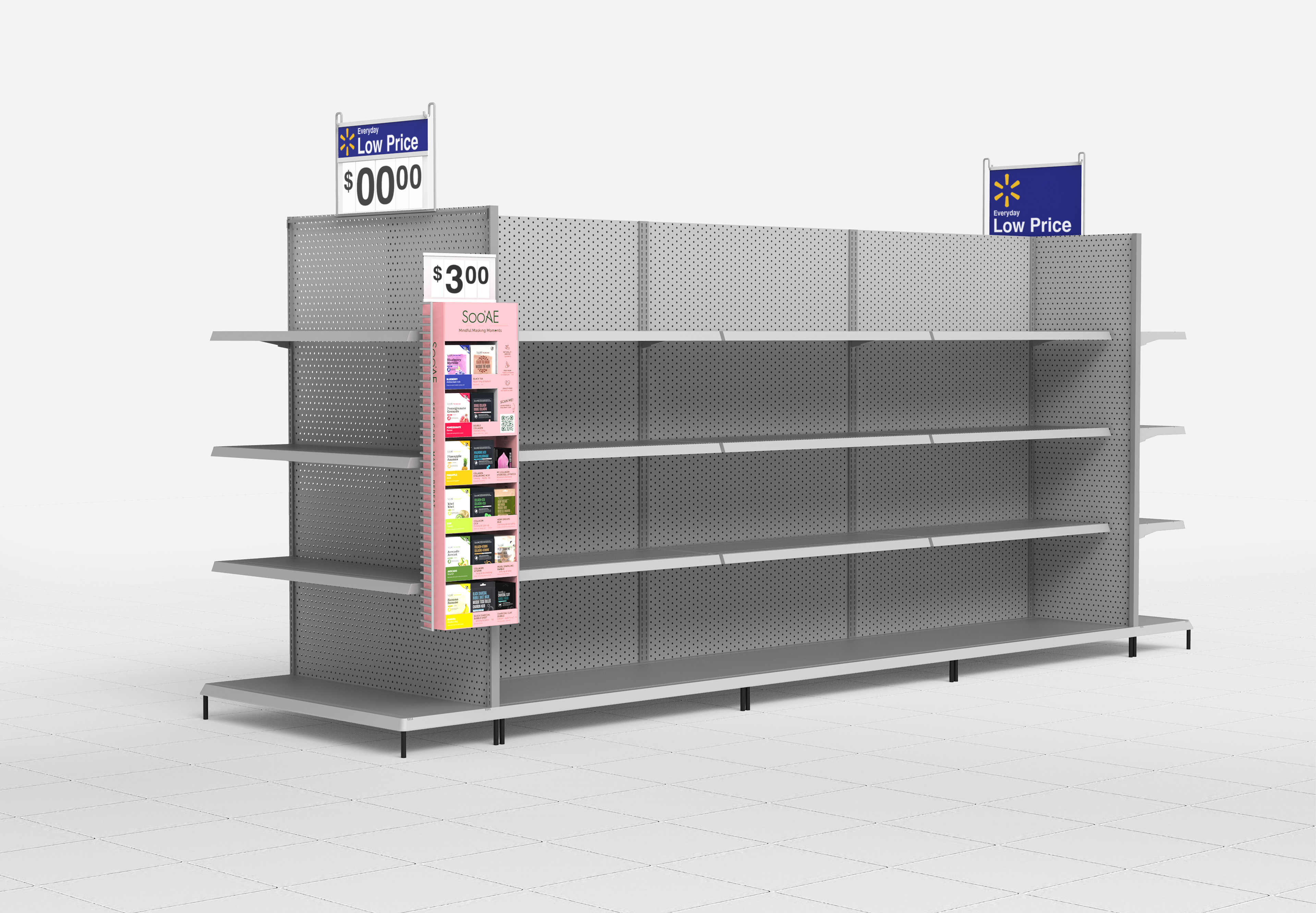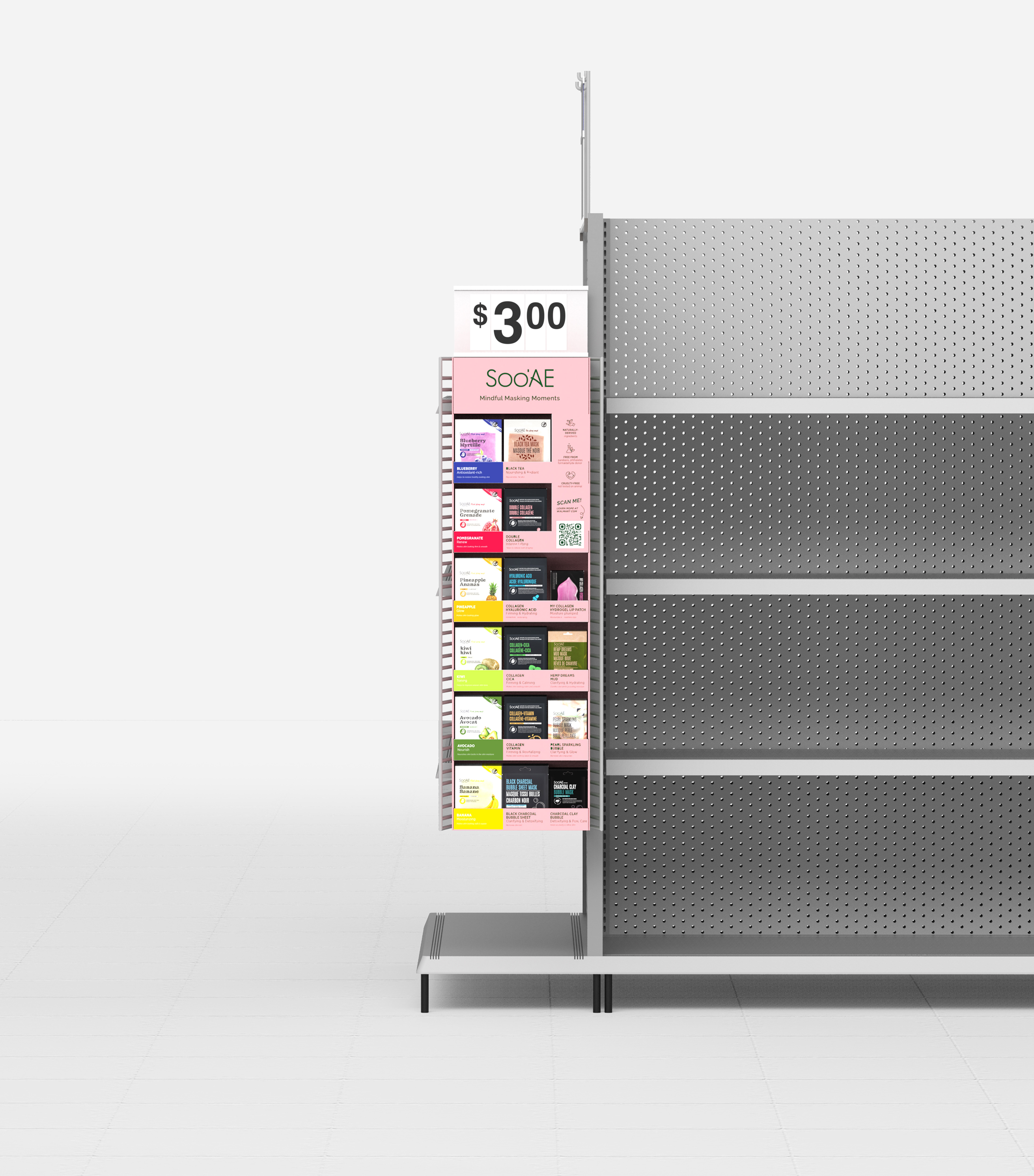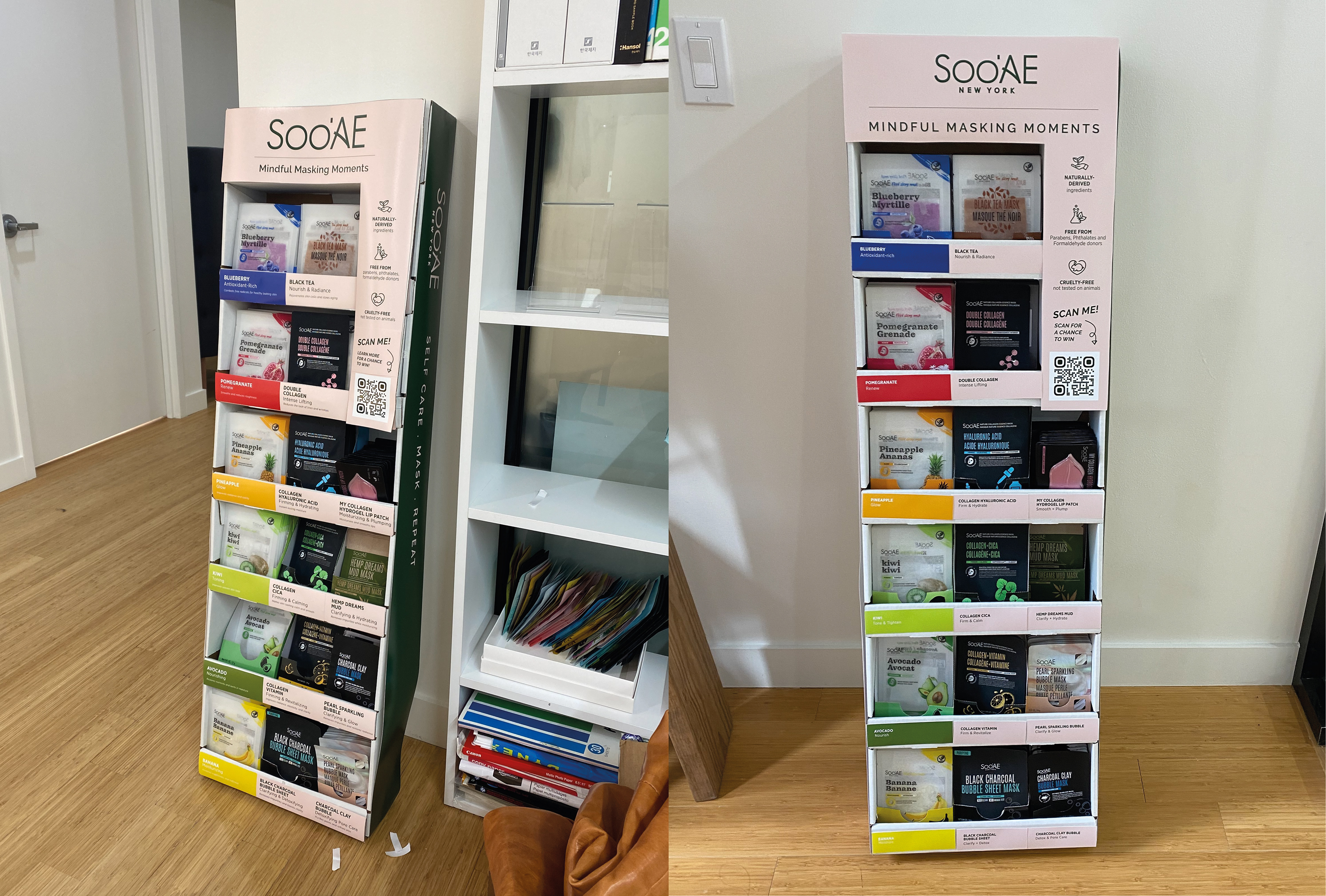 Copyright ⓒ. 2021 DKCOS with Minwoo Kim. All rights Reserved.