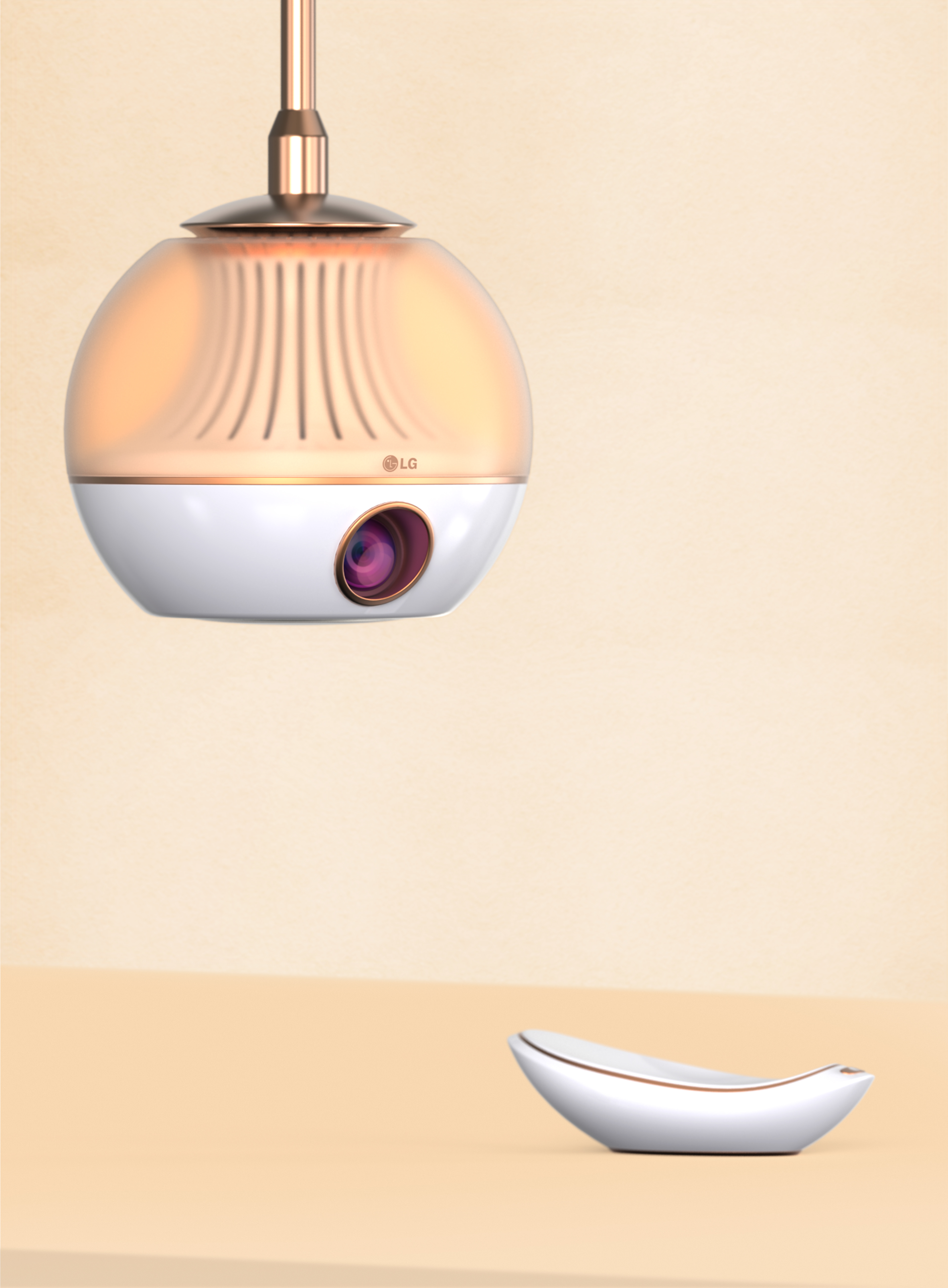 Beam Projector Concept Design Project
2016
-
Refurbish 2020
Designed by Minwoo Kim
Client: LG Electronics
Project type: Co-work project
Project team member: Gahee Choi, Minwoo Kim, Hejin Bang, Yumin Jung, Sanhae Kang
Project directing / Schedule planning / Communication with LG Managers
Type2 (Pom Projector) Design
Research / Type2 Concept Building / Type2 Sketch / Type2 3D Modeling & Rendering / Mock-up Managing
LG Electronics requested KDM to design a new beam projector, which combines speaker and beam projector, to provide unique user experiences. In 2015, LG Electronics selected me as the project director, who had project experience with LG Electronics. My role was industrial designer at team no.4 as well as project director. I managed overall projects such as selecting project participants, organizing team and selecting team leaders, team concept review, etc. I also communicated with LG Electronics Manager, reporting project progression, and set up the meeting schedule for each team. As an industrial designer, the main task was to design the POM Projector. As a result, POM Projector was named The Best Design by LG Electronics at the final presentation.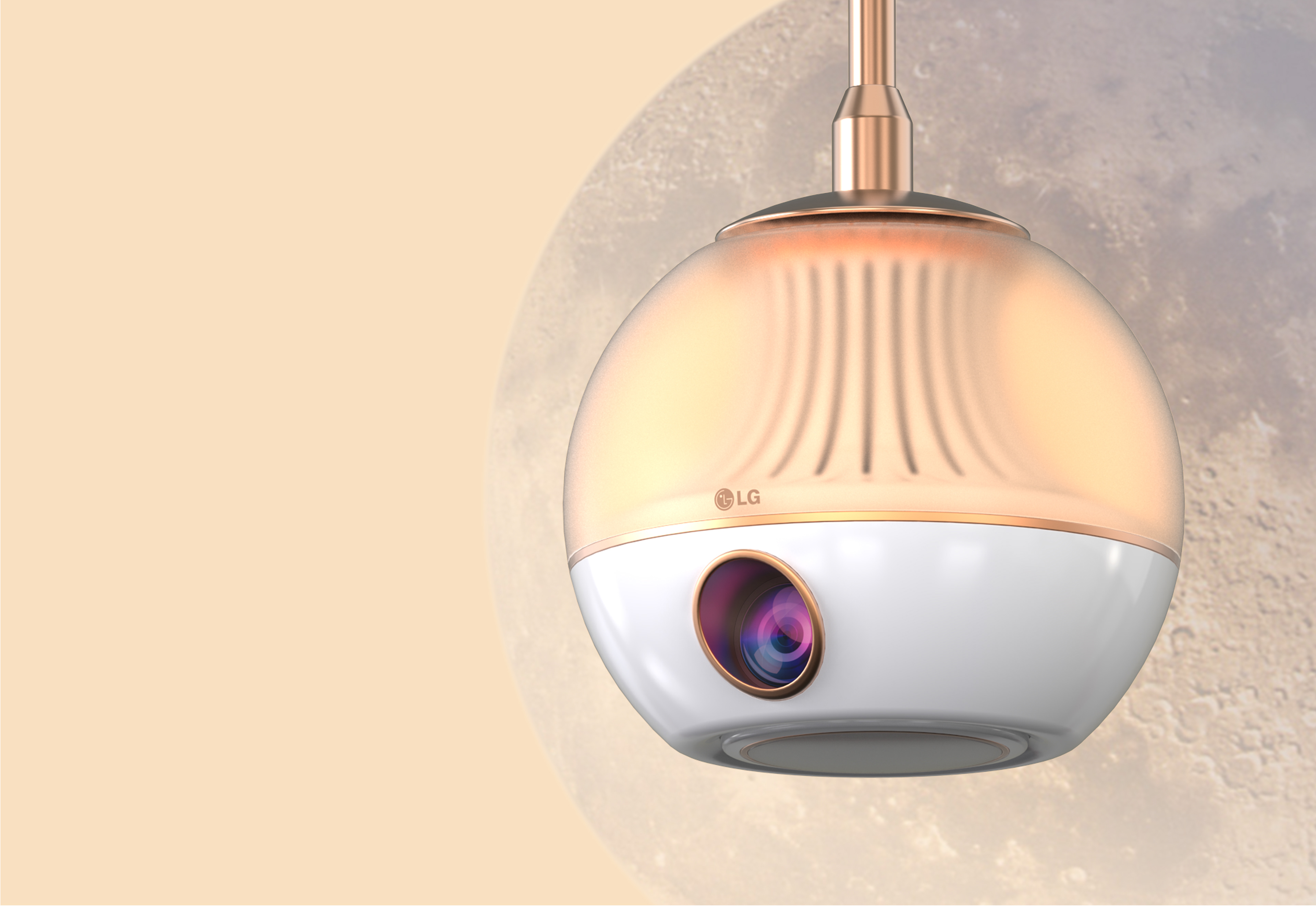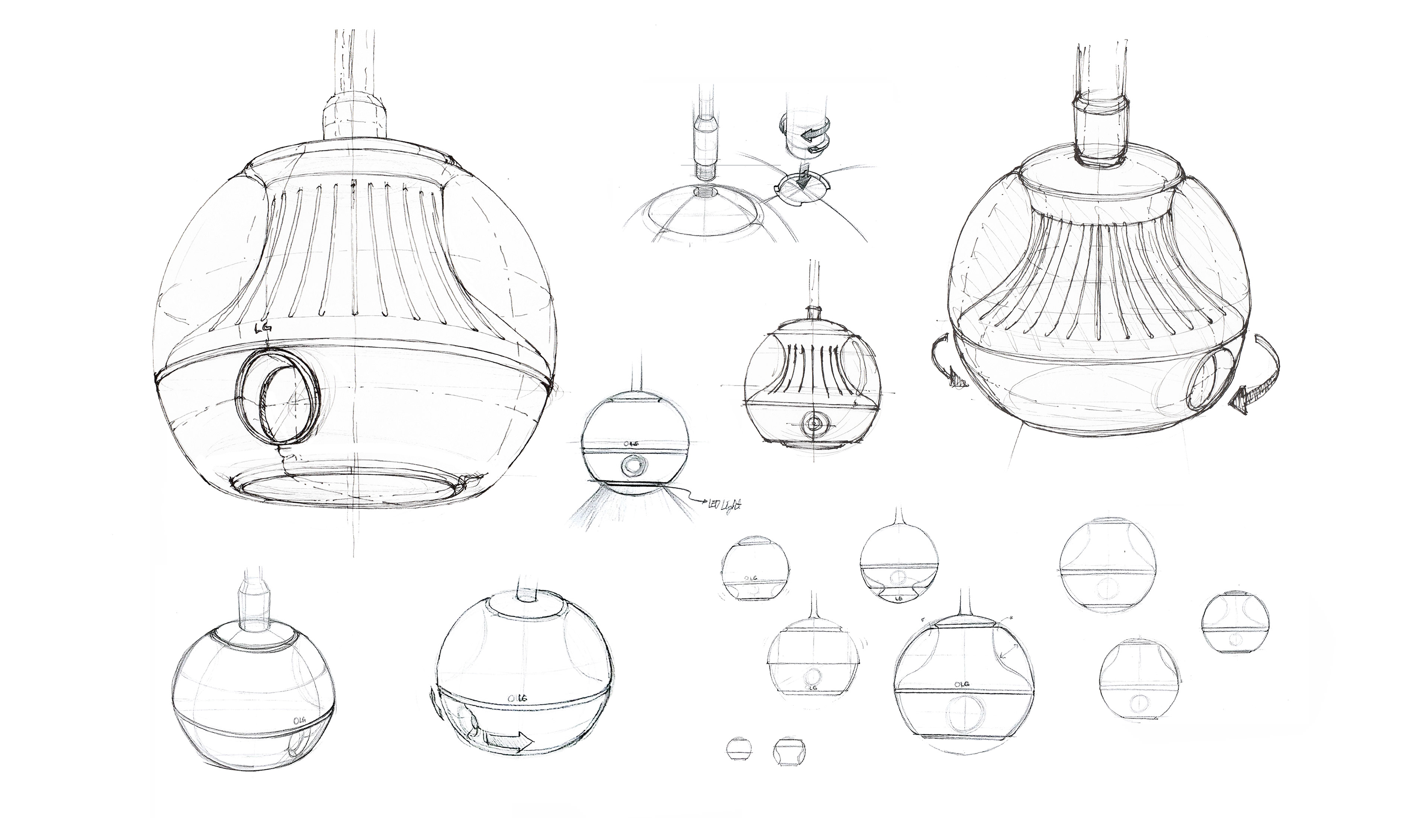 The shape of the POM Projector get its motif from the moon, it offers flexible usability tailored to the user's daily lifetime, like the moon changes its shape as the lapse of time. This feature makes users can use beam-projector often.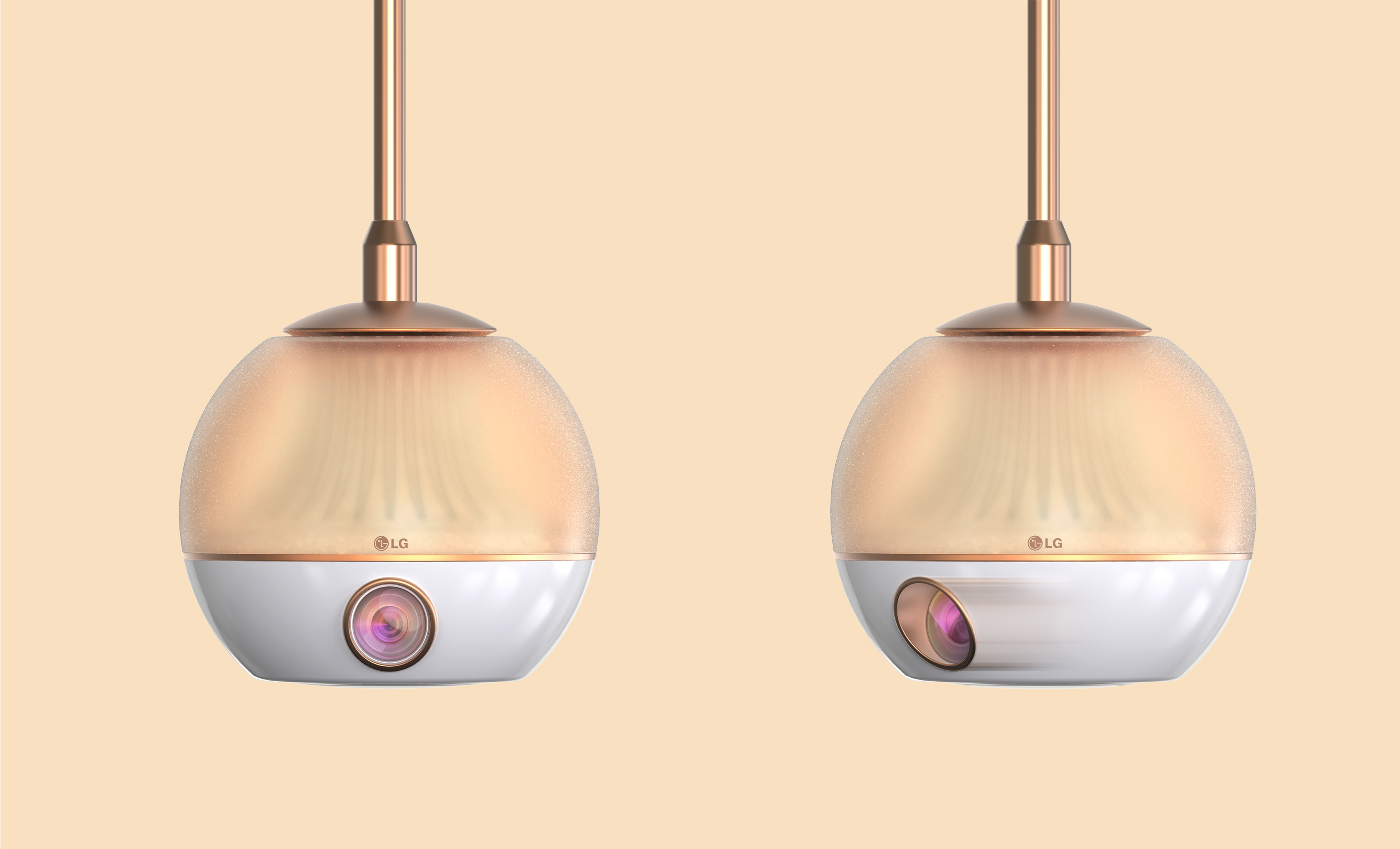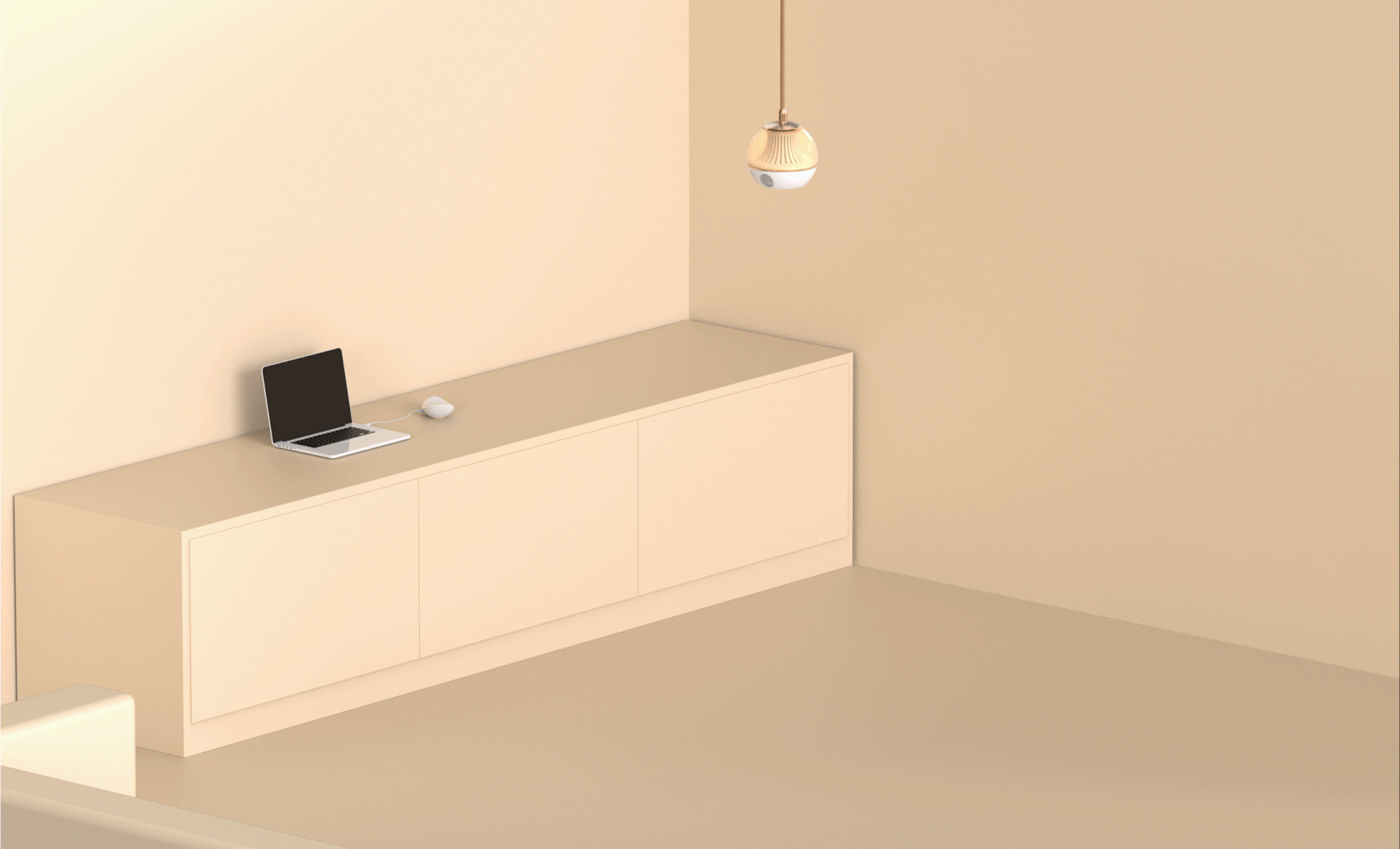 The function called rotating projection suggests a new paradigm that users make usability by themselves, which means this projector provides new user experiences. For example, project onto fallowing user's movement and open up a new space in the room depending on how the user set it. The lighting of the projector gives notifications to connect with other devices. Besides, it can use as a mood light.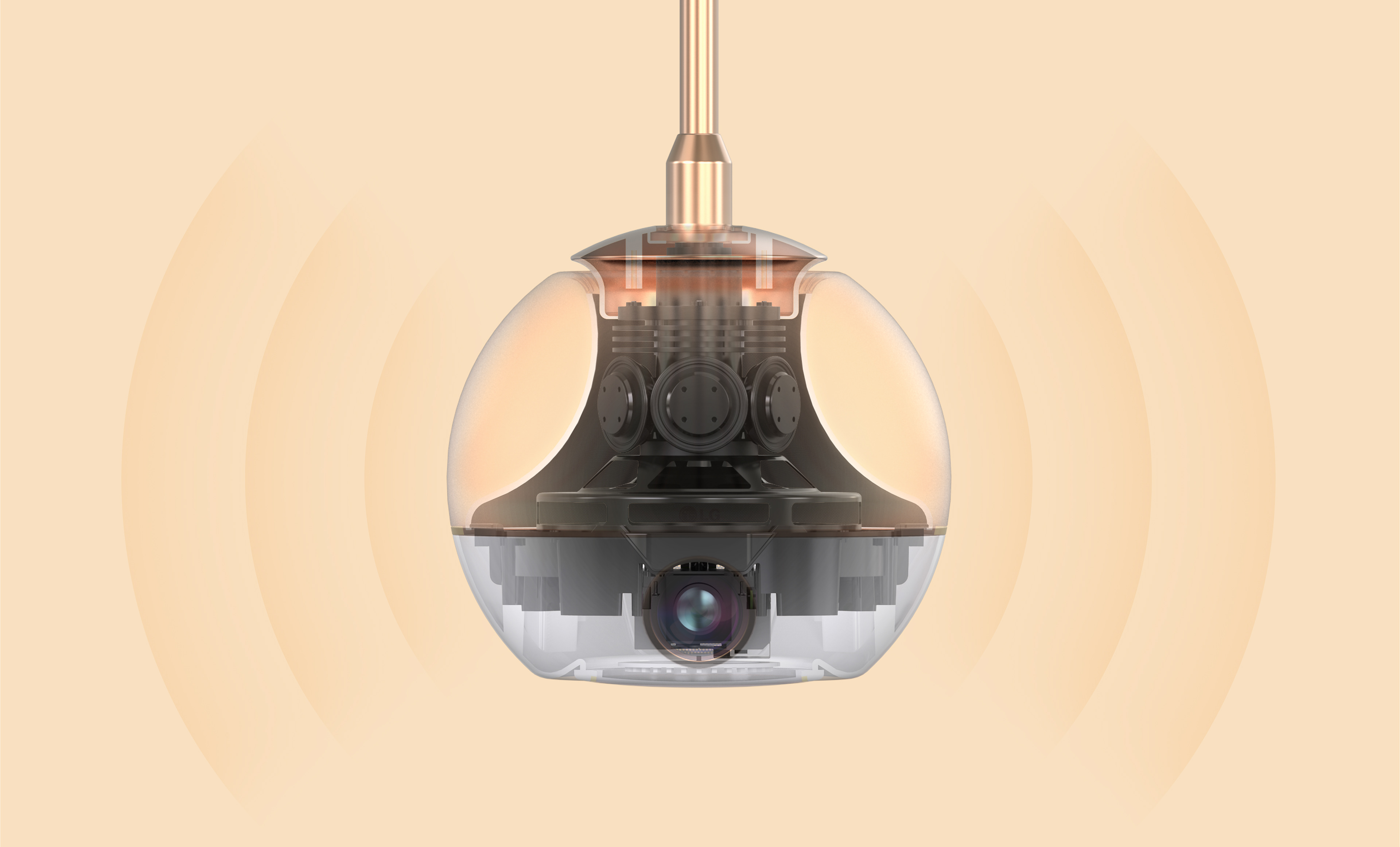 The POM Projector has a total of seven speaker units. Six midrange units at the center and the woofer at the bottom, which is as a 360-degree surround system that can fill your room with sound. The middle transparent cover amplifies the sound waves, making it fill the room with high-quality sound.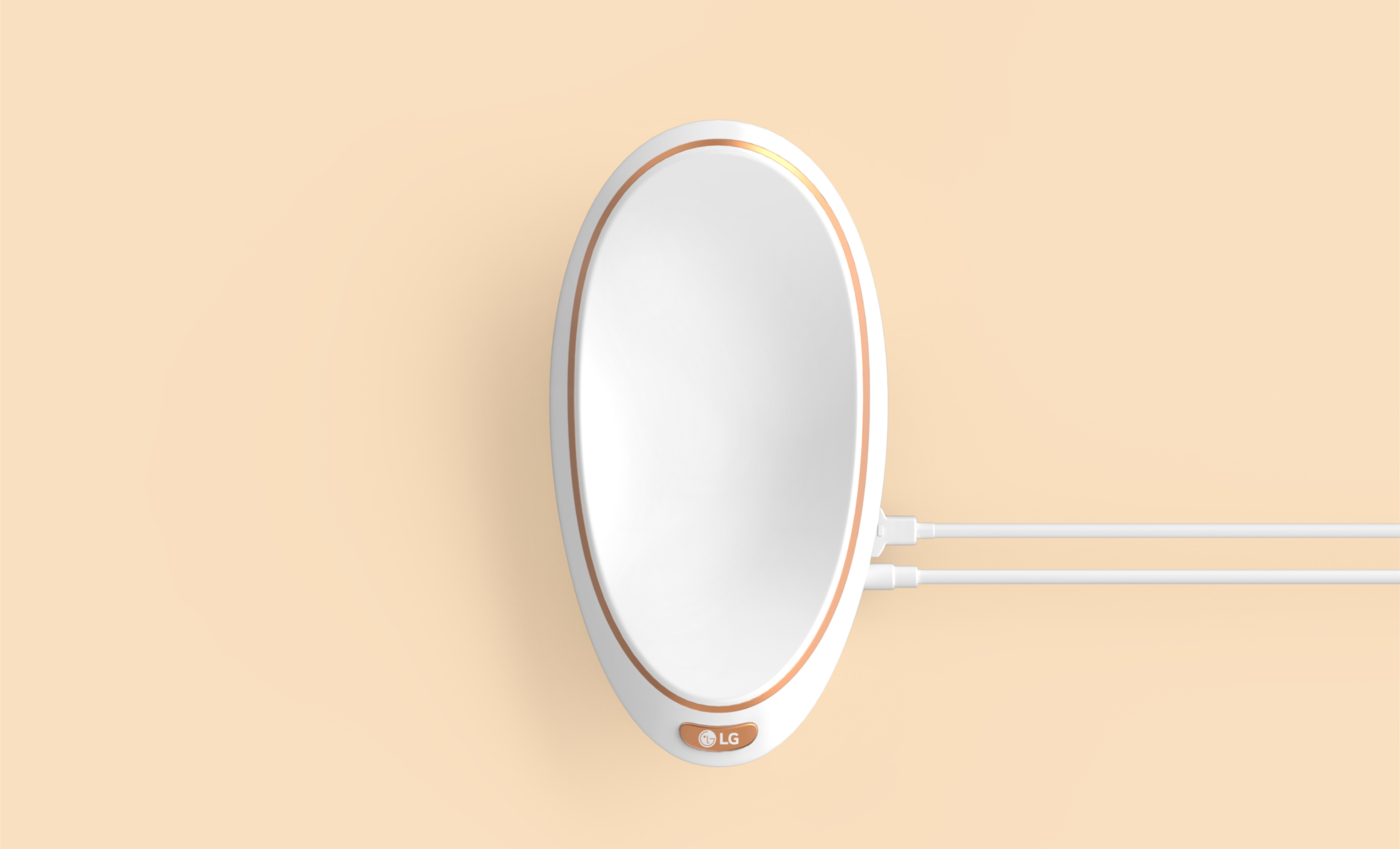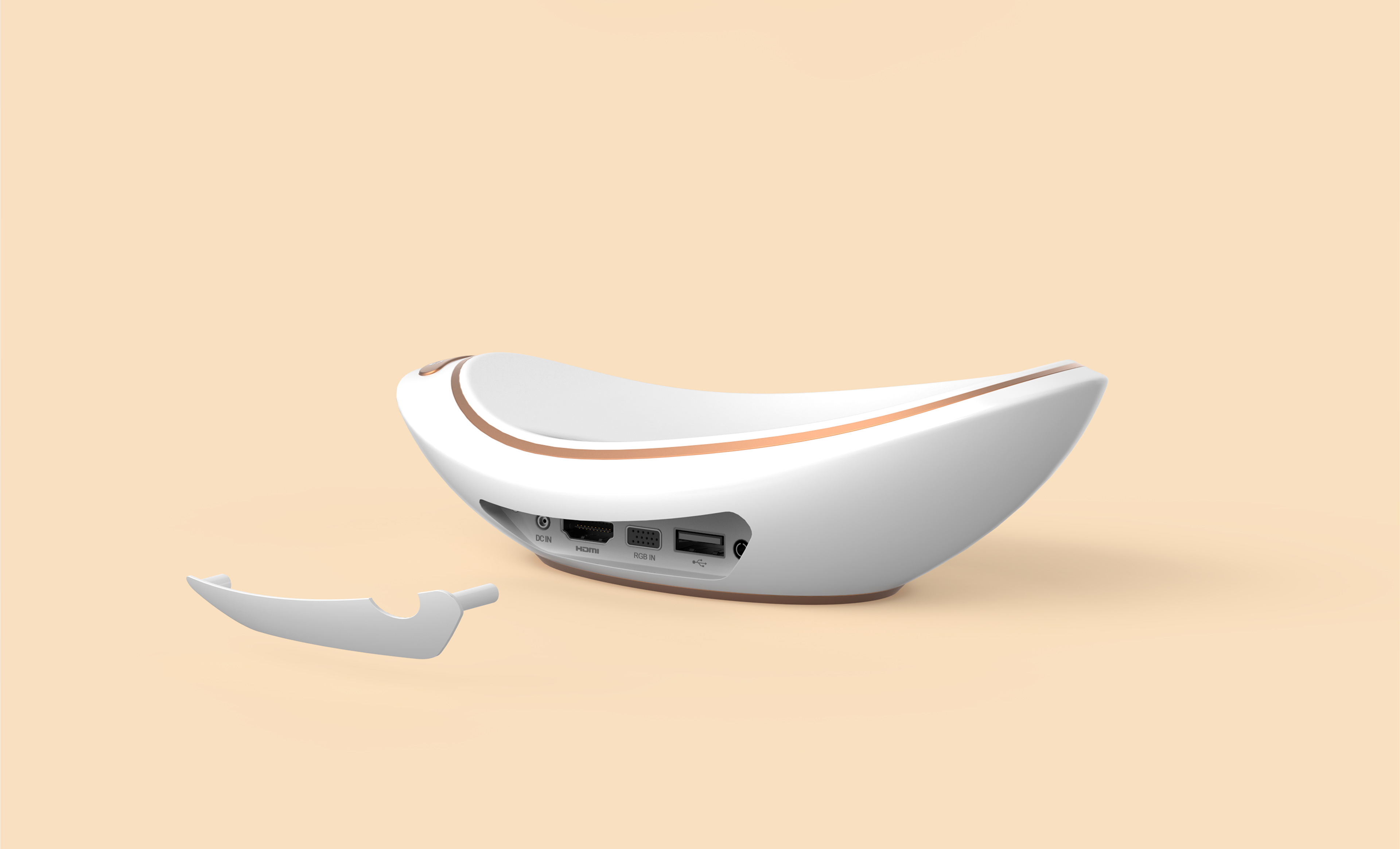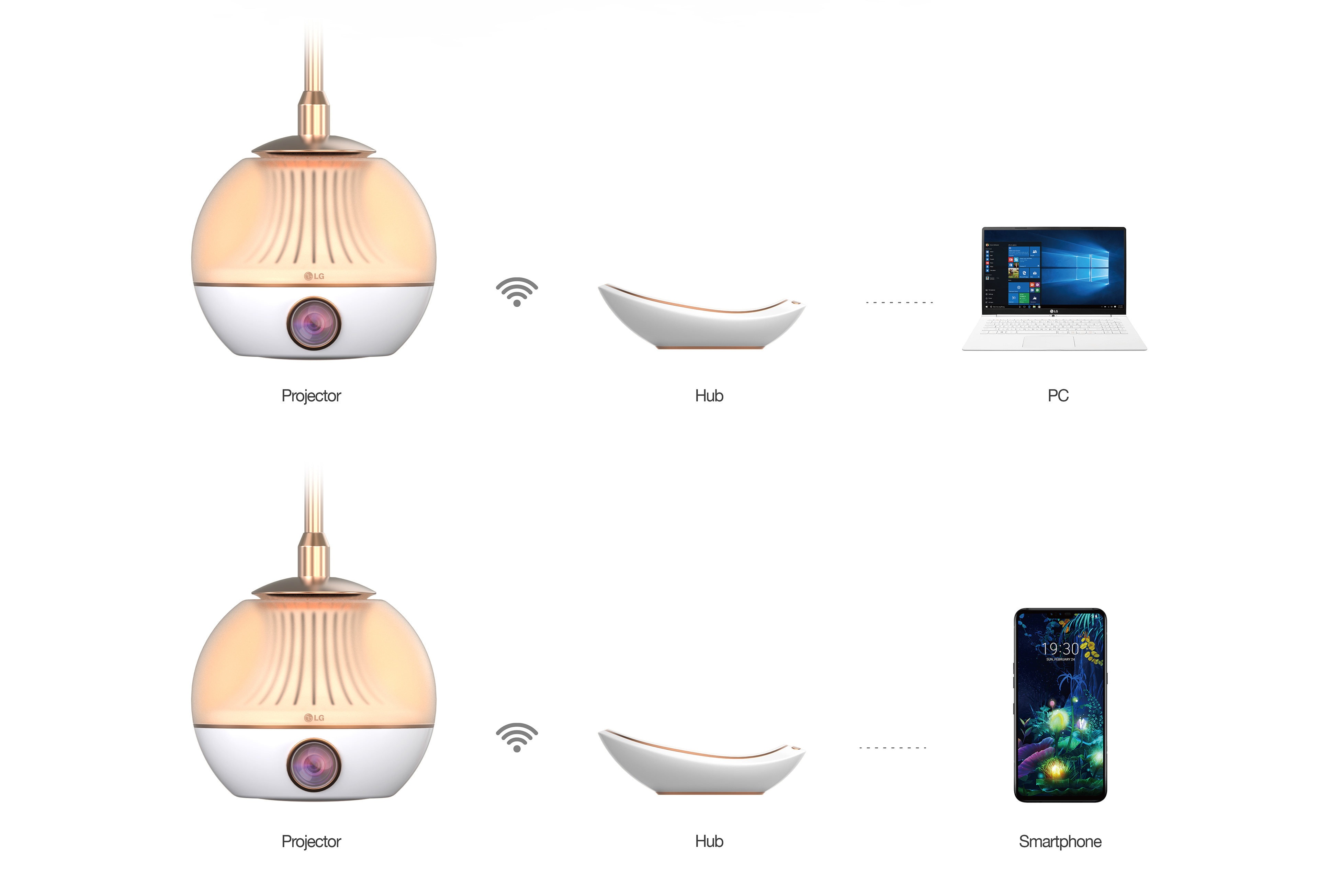 The shape of the hub got motif from a crescent moon. The hub delivers contents to the projector, which hang on the ceiling, through the WiFi. Smartphone, PC and tablet PC can be connected with the hub.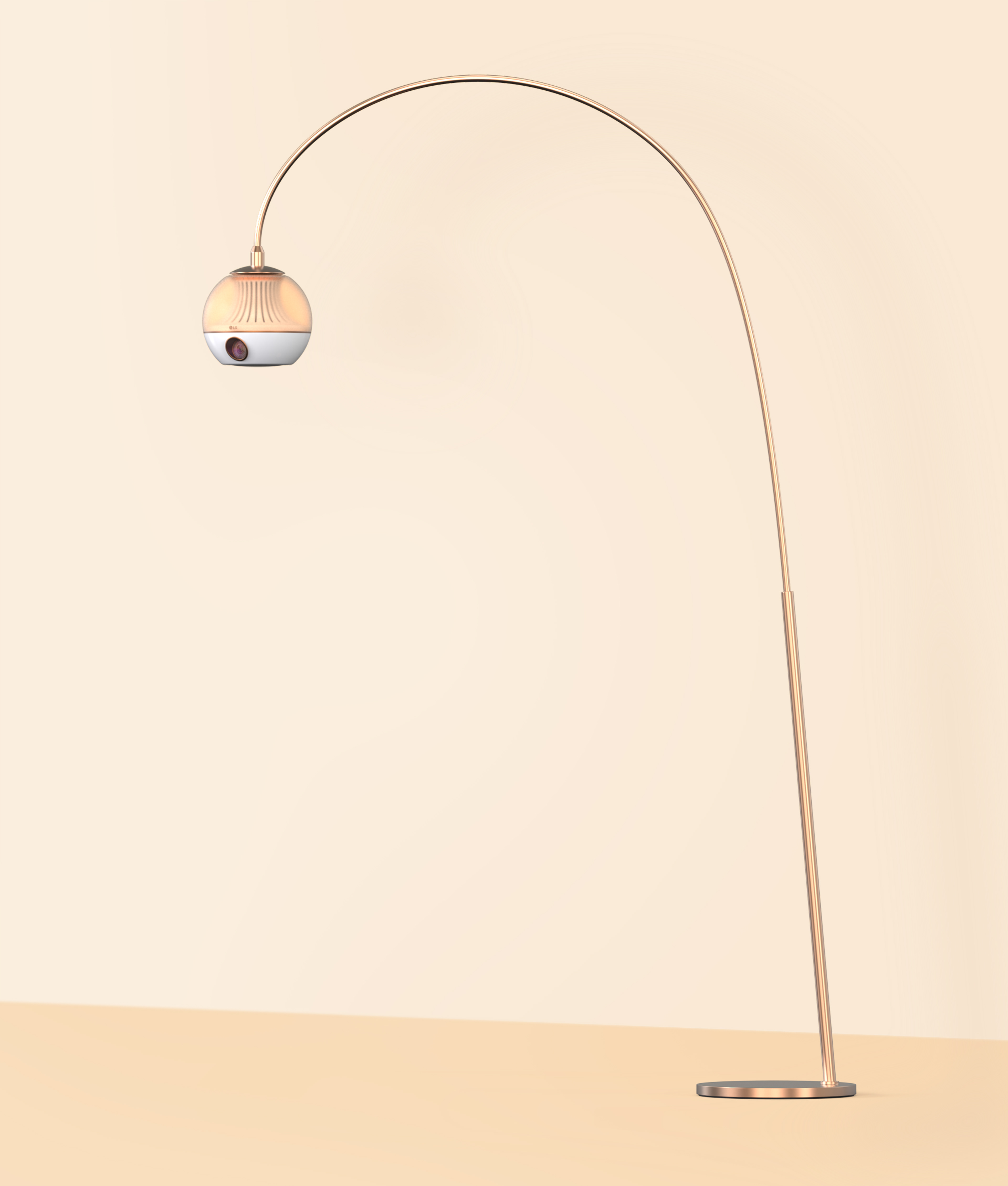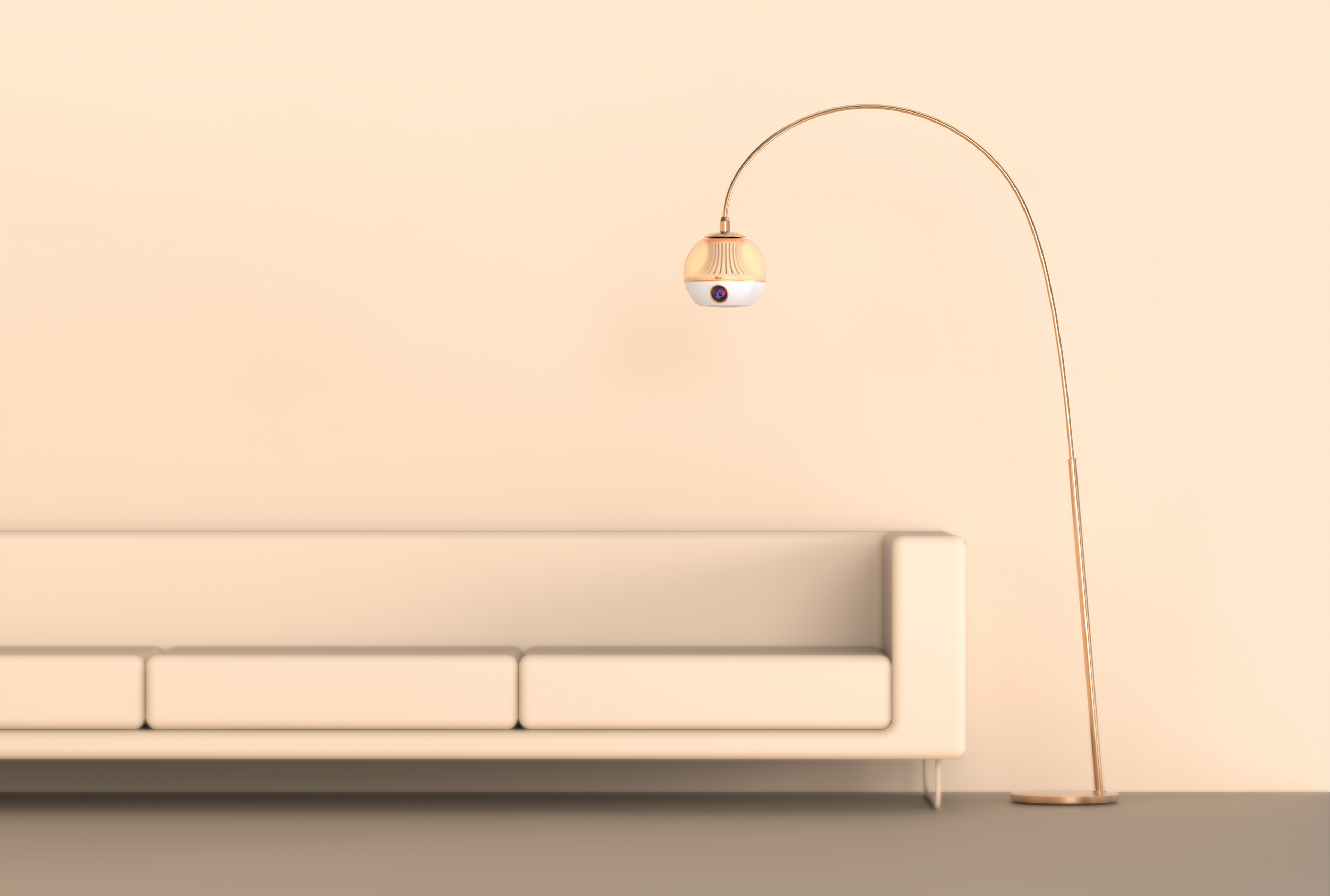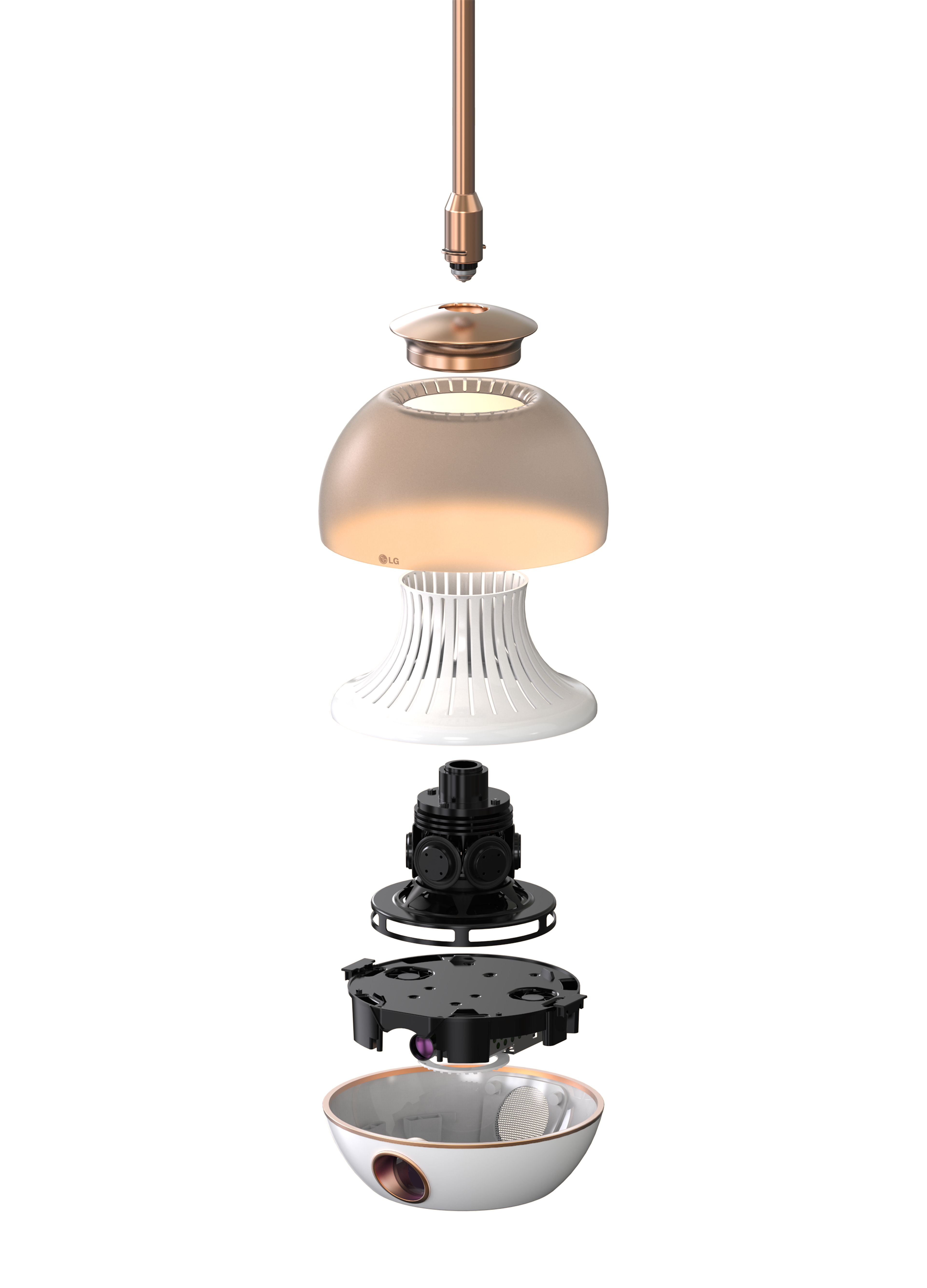 Copyright
ⓒ
. 2016 LG Electrics with Minwoo Kim. All rights Reserved.